Catering service
"We will organize your reception or event from A to Z here, in your home or office, or wherever else you want!"
Company: You want to organize an unforgettable business event (anniversary, product launch, ...), offer your employees a relaxing and friendly get-together, or have quality meal platters for your business meetings ?
Individual: You're arranging a family meal (wedding, christening, communion ...), an informal get-together with friends or a fine-dining dinner?
You can rely on Etienne Son whatever event you are arranging! We will provide the service you want within your budget: we will work out the menu together then provide it as a takeaway, delivery or full table service as appropriate.
Be it a small party or large-scale event, Etienne Son and his team go all out to ensure its success: fine dining, buffet or full table service, floral decorations and other little extras that will put the finishing touch on your reception.
Company or individual, we have the right service for you ...
Those 5-star touches: :
Professional equipment maintained to strict hygiene standards
A team of experienced professionals, well-versed in the organization of large and out-of-the-ordinary events
We use "Ardennes" delivery facilities that mean we can organize your events "wherever": large volume Mercedes refrigerated truck with on-board generator, Mercedes Vito 4x4 temperature-controlled van, 4x4 quad bike with adapted carrying boxes.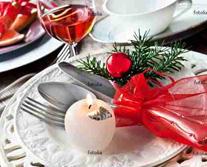 And for the Christmas and New Year festivities, we always have new takeaway treats to offer:


References
Many Belgian and foreign personalities and international companies have already used Etienne Son's services.
Prince Willem-Alexander of Holland (as he then was), Edmond Leburton, André Cools, Jean-Pol Poncelet, José Happart, Jacques Bredael, Jacques Mercier
Sportsmen and –women :
The sponsors of the Francorchamps Formula 1 Grand Prix, Foster and Quest, as well as drivers Damon Hill, Mika Salo, Pedro Diniz ...
Major companies like :
Solvay; Tractebel; Electrabel; D'Ieteren; Sodexho; Master Foods; Kraft Foods; Sabena; SNCB; Coca-Cola; Minute Maid; Tropicana; Labo Ortis; Knoll; Bayer; Beiersdorf; Belgacom; Philips; KPN; Orange; Mobistar; KLM; American Express;
Many major Belgian and foreign event organizers :
CIB; Falcon & Co.; Faro Event Service; Travel Partners International; Imago; International Agenda; Globevents; Seauton; Baseline, Eleven;